Yoga for Pain Relief
Yoga for Pain Relief
Yoga lies on many people's training lists throughout the world. Yoga is the connection between our mind and body. It is not only a great way to build our body, but also strengthen our mindset. Yoga offers many benefits, not only health on our mind but also our body. Yoga is also used as an assistant therapy in some countries. Your pain will be relieved if you keep practicing yoga. Plenty of studies show that yoga has a positive effect on chronic pain relief by flexibility improvement and inflammation reduction.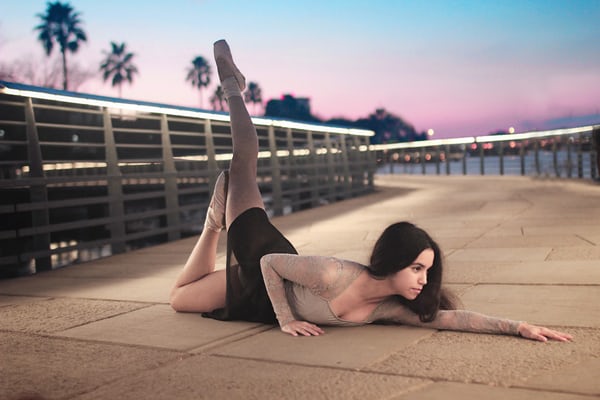 Yoga started 4000 years ago in India, including three core elements: physical posture, meditation, and breathing. Many types of research turned out that yoga can work with fibromyalgia, back pain, neck pain, and headache. 
How Yoga Helps Relieve Chronic Pain
There is no doubt that yoga can help to relieve pain but it doesn't mean that it can cure all types of injury. Generally speaking, yoga has a good effect on a chronic injury. For severe and acute pain, enough rest is the best way to heal than practicing yoga. 
Pain Perception
Yoga helps to reduce pain perception by distracting attention. A study shows that yoga meditation helps veterans fight with the pain and feel less severe and acute. What's more, pain interference about life has been decreased sharply according to the research. People's attention would be distracted when they are doing yoga. Yoga helps people to stay focused and feel less pain by improving their mood. A regular yoga practice can cheer you up to have a more positive attitude about life and the difficulties to help you manage pain easier.
Inflammation
You will suffer from chronic pain due to inflammation. Many types of research show that yoga has a very good effect on inflammation treatment by stretching your body. Yoga is helpful to chronic pain regardless of age and practice level.
Suffering chronic pain will drag our body and limit our movement. Yoga can help people with chronic low back pain temporarily by improving the functional disability. The study shows that at least 6-week yoga practice can work with pain reduction and mobility improvement. Compared to the other exercise, yoga plays a more important role in painkilling because it combined strength, breath, and relaxation. 
Yoga session
Normally, it is 45-75 minutes for one yoga session. However, if you insist on regular practice, 10-15 minutes of yoga practice is also enough to help pain relief. Don't push your limit in a yoga class, stay comfortable and relaxed. Slow down if you are stuck in the yoga pose.
Yoga poses for pain relief
If you are a yoga beginner and looking for a more detailed guide about yoga poses, we have a 10 yoga poses guide for beginners.

Yoga for Knee Pain
Stretching the front muscle of your knees under the modified hero pose is beneficial. It can help with the knee opening. Don't kneel on the ground when you are doing this pose, put a block or a pillow between your ankles.
Yoga for Back Pain
A seated twist can relax our back and it is simply finished on the chair. 
Yoga for Hip Pain
A yoga squat is an effective way to relieve hip pain. Place your feet wider than the hip-width. Put your elbows above your knees. Sit on the block or a pillow is optional.
Learn to Ignore The Pain Through Yoga
Give our mind and body a positive reaction is an effective way to unlearn the physical pain. Yoga helps to transit your focus from chronic pain-and-stress responses into "chronic healing" responses for chronic pain reduction. The meditation and breath practice will bring you peace and ease, making you feel free from chronic pain. 
Relaxation can also help to reduce chronic pain. Persistence relaxation practice makes your body fit for a sense of safety not focus on chronic pain. 
Yoga practice leads you to a world to free your suffering from pain. Yoga relaxation practice distracts you from the pain and helps you focus on other things. It can bring back a sense of safety and positive attitudes towards life. We need to learn how to get out of the pain and negative situation. Yoga would be the best teacher to get you there.