Jennifer—— I believe that everyone can benefit from a yoga practice in their life!
IG: the_grounded_girl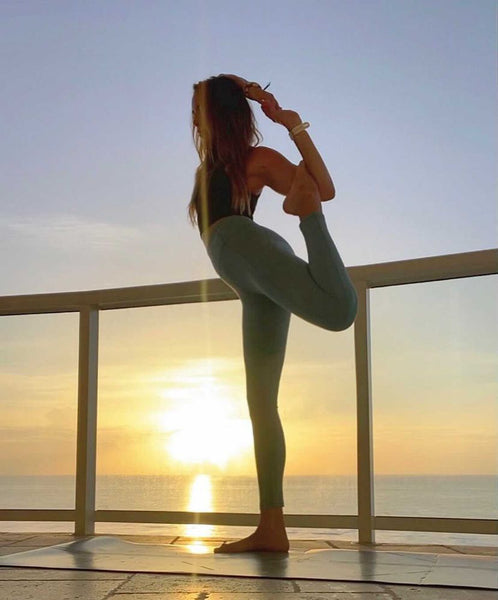 There's an old saying somewhere along the lines of, "tell a yogi your problems, and chances are they'll recommend you take up yoga." And rightly so, I believe that everyone can benefit from a yoga practice in their life! For me, yoga puts everything in order in my life. I know it sounds dramatic, but it's true. I notice when I go through periods where I don't practice as much, or switch to other workouts my mental clarity and sense of peace significantly decreases! I love the way that yoga provides a relaxed calm mind, at the same type as building energy and strength in my body. I had been dabbling in yoga on and off since college. Nothing serious, not really understanding the theoretical side to it, just doing it for the physical benefits or as an "off day" workout. I had four kids in four years from 2010-2014, and yoga became what kept me sane! I got certified to teach after my fourth child in 2015. I like to practice all styles of yoga.
Some days I just want a slower vinyasa flow, some days I like a high intensity, loud music hiit flow, and some days it's no music and a traditional Ashtanga series. For me, my yoga practice trickles into the rest of my life and sets the tone for my day. If I don't get that mind body connection with the breath work and meditation, I notice I feel more high strung.  If I let it slide too many days, my kids can attest that I am not as nice of a person! I think yoga is such an amazing tool for mental and physical health that other styles of exercise just don't provide.
I really feel like in the current climate of today's world we could all use yoga in our lives and that's why I love to teach it!